The Dream
: the Telefunken ELA M 250. $14,495.00 list and a mere $11,500.00 street!
...At the asking price, I'll
never
be able to own one.
Fortunately for me, the
B.L.U.E.
Blueberry has a rather similar signature sound: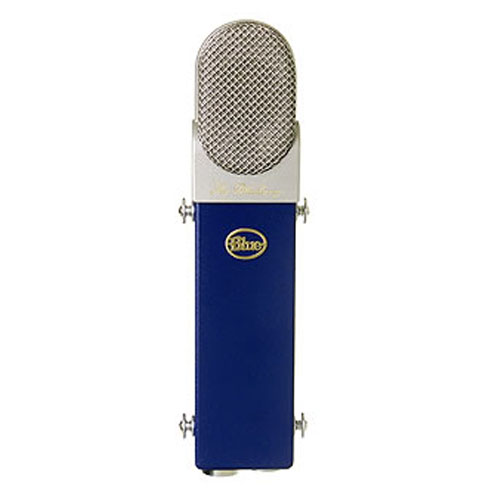 ...and is less than a tenth of the cost! It's currently my favorite mic. My voice, while passable, needs all the help it can get. ;)
---
My second favorite high-value/low-budget mic is an oddball combo that sounds surprisingly like a Neumann U87. Namely, the RTT M1 (LOMO) head paired with an Oktava MK012 body.
Purchased through a place like
The Sound Room
, the total cost is around $500 for the pair. Considering the sound and the quality you get for the price, it's a no-brainer in my opinion:
+
---
It's amazing what you can do on a budget these days. Low-cost Chinese manufacturing paired with American assembly and quality control has even paved the way for a really good-quality ribbon mic for around $250 courtesy of
Shinybox Ribbon Microphones
:
If you don't mind shelling out $150 more, you can have the same mic but with your choice of Cinemag or Lundahl output transformer.
---
There are some similar low-cost "deals" from some mainstream manufacturers that show up in the big-store catalogs, but the quality just isn't there in my opinion.
As the above examples show, there are some amazing deals are out there if you dig around a little...and if you're willing to shell out a little extra than the bare minimum.
Next up, I show the viewers at home how to buy caviar and champagne for pennies on the dollar... ^_^